Toyota Tire Department in Delaware, OH
The condition of the tires significantly affects the comfort and safety of the driving experience. When you need to replace your tires, while you may find a tire that is the correct size, it may not be the best option for your Toyota. Our trained technicians will make sure that you get the tires that your model needs. Check out our latest tire specials to save on your next set from Byers Toyota!Come and see us in Delaware, OH, we are also conveniently located near the communities of Powell, Lewis Center, Shawnee Hills, and Dublin, OH.
Offered toyota Tire Services: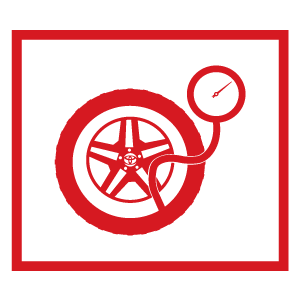 Tire Inspection
Regular tire inspections are essential; during these inspections, our technicians will check the tires for physical damage, measure the tire tread depth, and inspect the tire pressure, adjusting it if needed.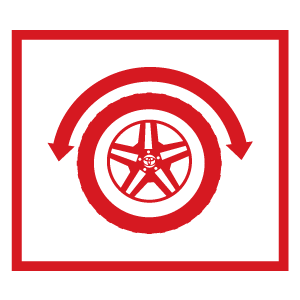 Tire Rotation
Regular tire rotation ensures that your tires wear down at a relatively even rate; this can help keep you safe and comfortable longer, improve your fuel economy, and make your tires last longer on the road.
Learn More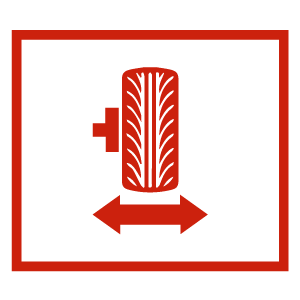 Tire Balance
If your tires are not properly balanced, they will create an uncomfortable driving experience and may develop an uneven scalloped or cupped wear pattern; we will use OEM tools and small weights to ensure your tires are balanced.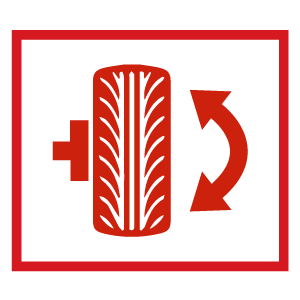 Wheel Alignment
Wheels that are not properly aligned can be dangerous and inconvenient, and they can also lead to your tires wearing down unevenly; we recommend that you visit us at least once a year for wheel alignment service.
Learn More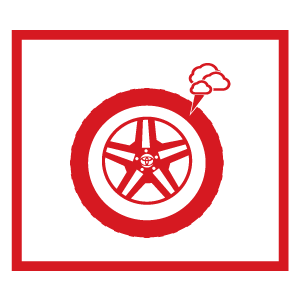 Flat Patching
If you have a flat tire from a puncture located in the tire tread, chances are we can patch it up for you; however, damage to the tire's sidewall or shoulder will generally require you to have your tires replaced.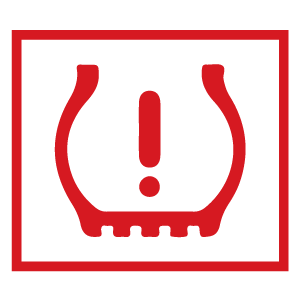 Tire Pressure Monitoring System (TPMS) Repair
The Tire Pressure Monitoring System (TPMS) keeps tabs on your tires to ensure that they are all properly inflated, and we can help you deal with any TPMS problems by performing service on the system.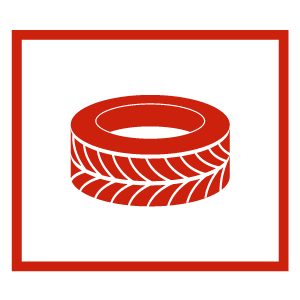 Tire Sales
When your vehicle needs new tires, our tire store has exactly what you need: a selection of high-quality tires that are manufacturer-approved and designed to provide comfort, safety, and long-lasting performance.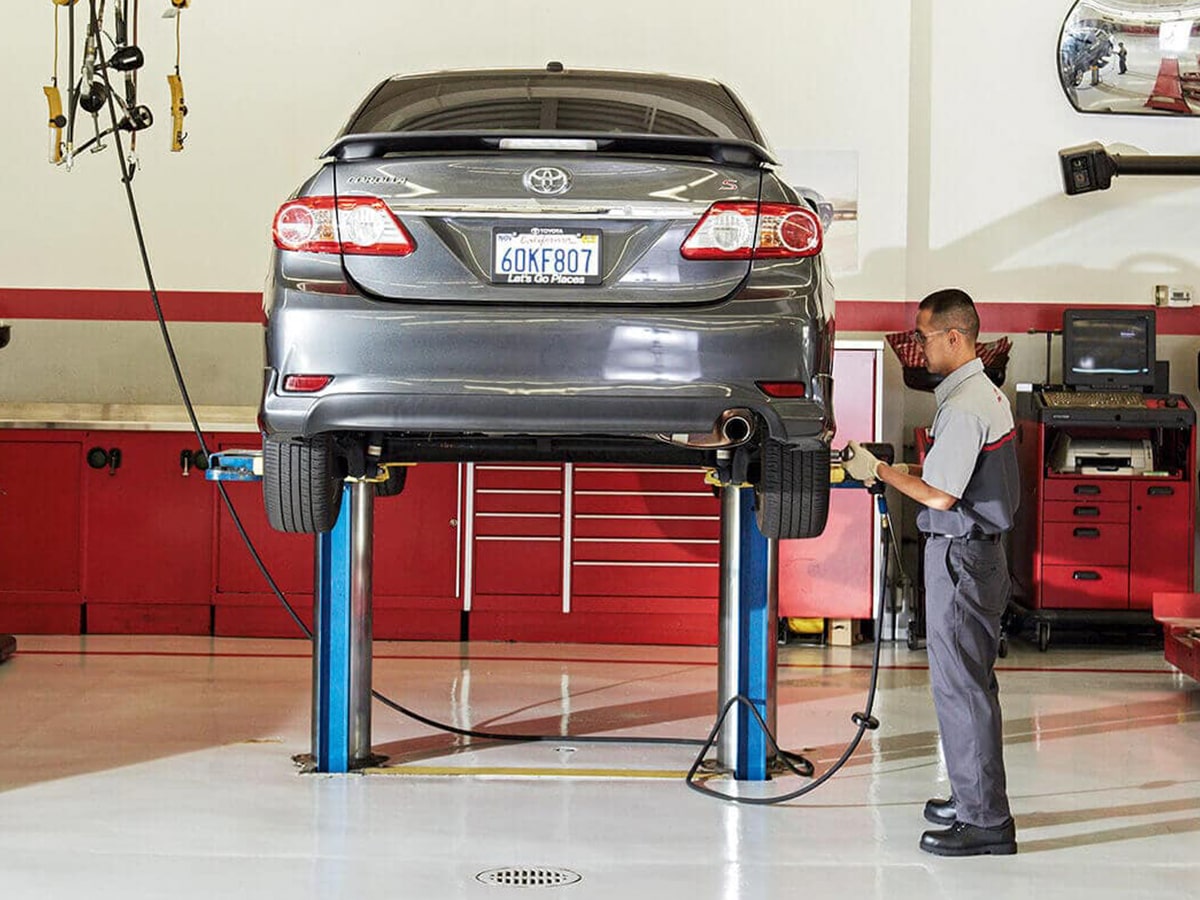 How Often Should You Rotate Your Tires?
The typical tire rotation is conducted every 5000 to 7500 miles depending on the condition and where you've been driving. If you've been on a rough road, then it might need to be a little bit sooner than 5000 to be safe. We have the inspection capabilities to make sure your tires are accounted for, and we know exactly when they need to be rotated to increase their longevity and functionality. We offer you impressive service specials and tire coupons so that your tire servicing price is reduced dramatically. Just schedule service with us to get new tires, and we will most likely have some way you can save some money! It's time to take control over the situation and rotate your tires on a routine basis, or you will risk having to replace them earlier than expected. We seek to inform you when it's time to rotate your Toyota tires and empower you to get back on the roads of Marion, OH with ease.
Avoiding Worn Tires
When your tires become worn, your vehicle will get lower fuel efficiency. To tell if they need to be replaced, you can try the quarter test. To do this, insert a quarter into the tread with Washington's head's going in upside down. If the top of his head is visible, the tires need to be replaced. When replacing them, its best to go with the same size and type. Toyota's recommendations are outlined in the owner's manual. It will also give you the speed and load designations for your vehicle. The technicians work to make sure that you get the correct tires for your model. They will quickly mount and balance the new tires getting you on your way.
How Often Should I Get New Tires?
The general rule of thumb is that you should get new tires after around six years or 40000 miles, which is impressive that they can last that long. When properly cared for, it might extend slightly beyond that, and this is especially true if you don't drive in more aggressive or speedy conditions a lot over the years. Your driving style around Westerville and Marysville, climate, and road conditions are all variables that will determine when it's time to get your tires replaced. We can tell when it's time, and you are in good hands when we analyze your tires to determine if they need replacing. We will be honest and transparent in letting you know, so you remain safe on the road. Routine tire inspection will keep you much more secure, knowing that the health of your tires is accounted for. We are proud to offer you the highest quality services in replacing your tires, and you will notice the difference when you drive on a new set of wheels!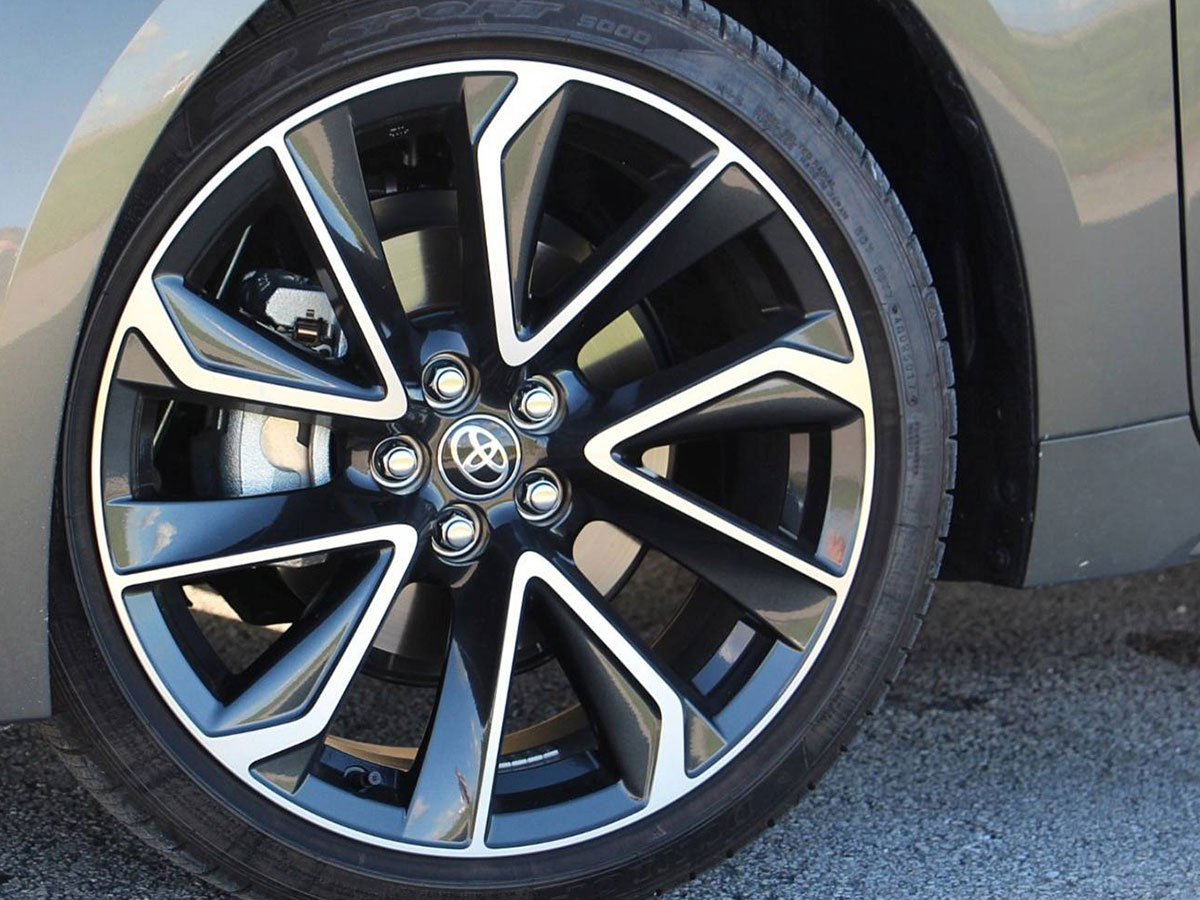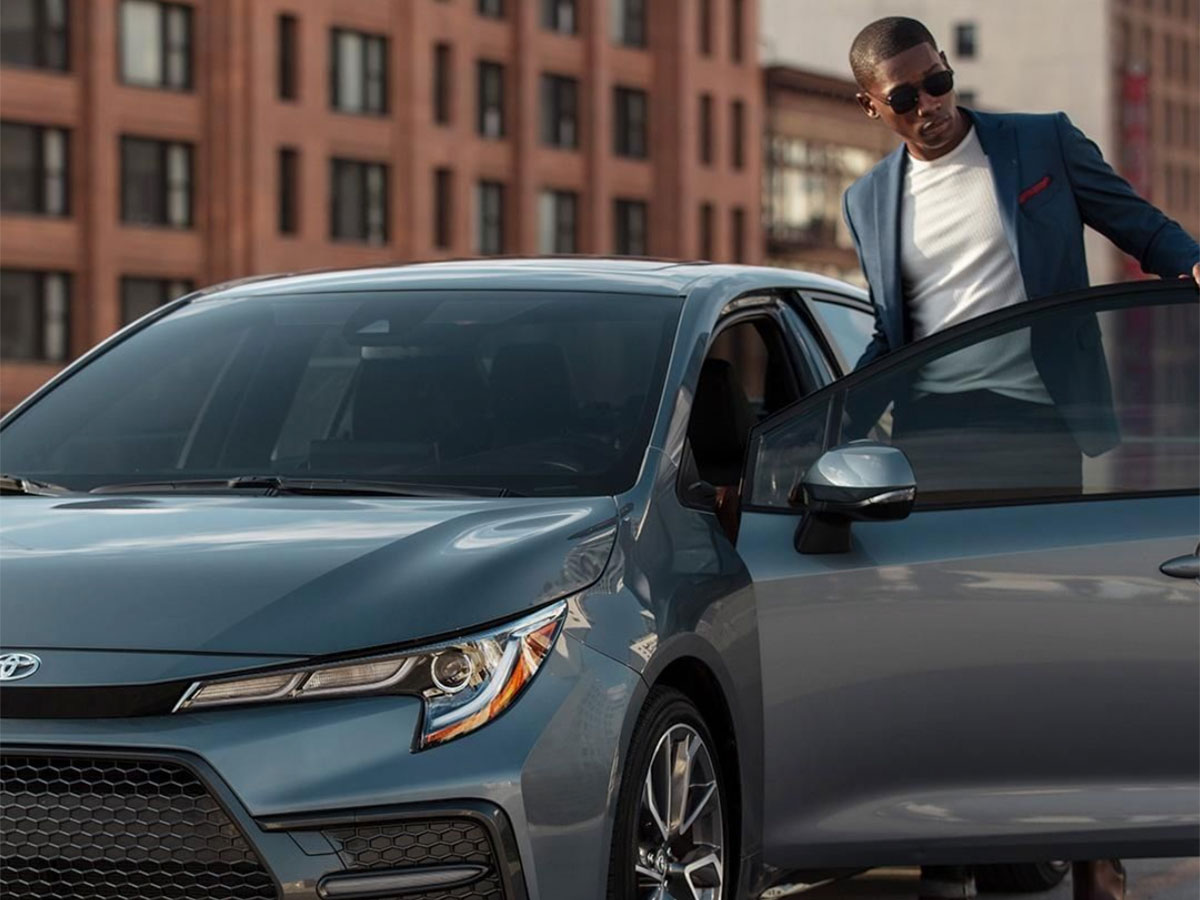 Regularly Checking Your Tires
By regularly checking the tires' inflation and tread wear, you can prevent getting stuck with a flat tire. Also, routinely check the spare tire. If you have any questions or concerns, you can drop by the service department and a technician can check them for you. If you do experience a flat, bring it in to be repaired. Generally, if a puncture is less than ¼", it can be plugged. Anything larger than that will need to be replaced. Worn tires with uneven wear patterns are unsafe and can affect the performance of your vehicle. When coming in for replacement tires, the team will ensure that you get the right tires for your Toyota. Most of the time, you'll want to replace two tires at a tire. This lets them wear more evenly. You'll also find that the vehicle handles better after doing so.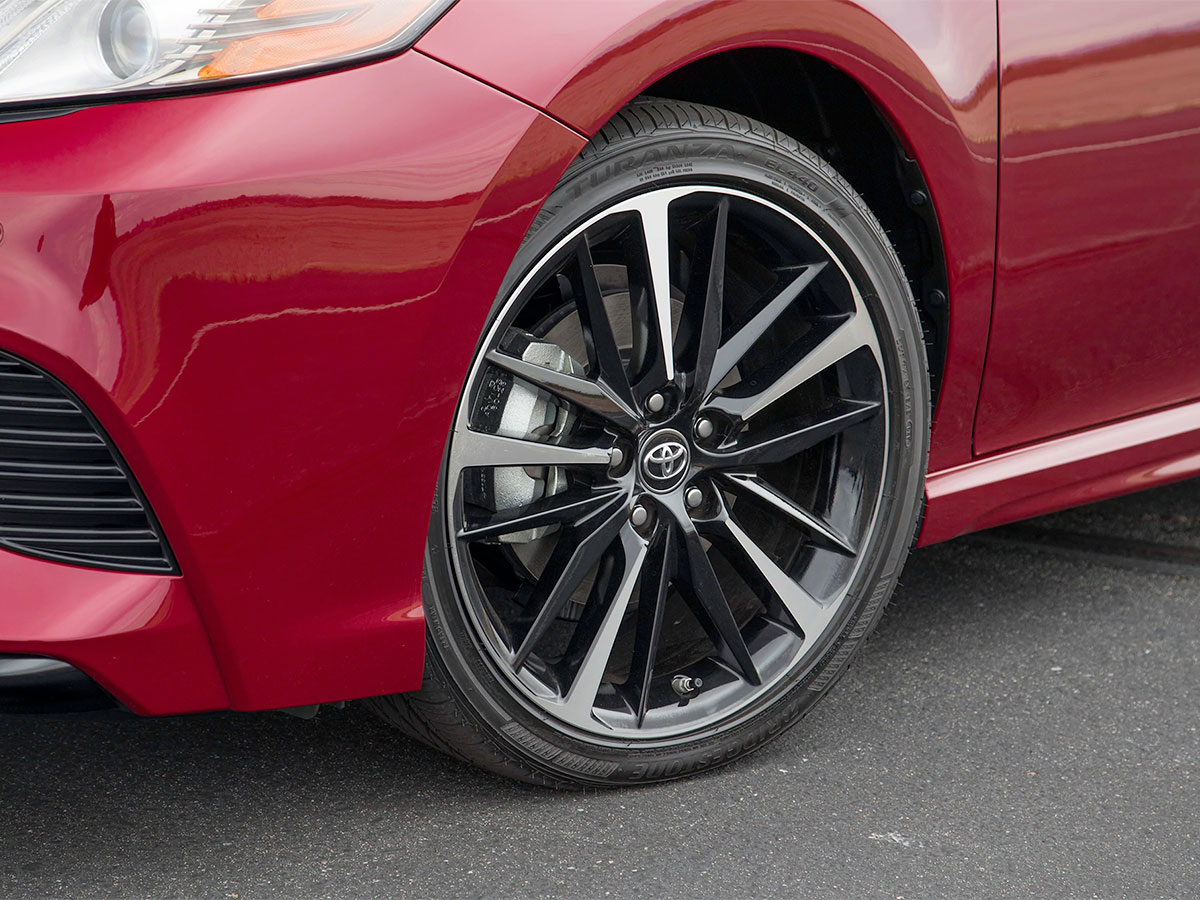 What Should My Tire Tread Depth Be?
The industry standard for tire tread depth is one-thirty seconds of an inch. New tires will start with 10/32 or even 12/32, and it depends on your model. It's always essential to maintain your tread depth for optimal functionality around Lewis Center and Dublin, OH. We have the resources to make sure you're well within that range, so your tires are healthy and ready to roll. No matter what your tire needs might be, we have the answers to all your burning questions so you can get back on the road with peace of mind knowing your wheels have been thoroughly inspected and serviced.
Whether you're in Columbus or Worthington, OH, we are looking forward to diagnosing your tire needs and keeping you informed about the subtleties of tire servicing for years to come!
Byers Toyota Tire Department
At Byers Toyota in Delaware, OH, nobody knows your Toyota better than us. Our team will get you the right tires for your year and model. Don't wait until there's an issue. Take care of your tires and they will take care of you!
Complimentary Amenities
Byers Toyota is proud to be a winner of Toyota's prestigious President's Award, and our dedication to your Toyota's wellbeing shines through in everything we do. Scheduling a service appointment at Byers Toyota is a piece of cake: you can call us during business hours or make use of our online service scheduling tool. Either way, we look forward to seeing you soon at Byers Toyota!
Free Wi-Fi
Rental Cars Available
Courtesy Transportation Shuttle
Children's Play Area
Business Workstations
Complimentary Beverage & Coffee Bar
Complimentary Snacks
Newspapers & Magazines
Vending Machines
Comfortable Waiting Area
State-of-the-Art Facility
Saturday Service Hours
Flat Screen TVs
Toyota's prestigious President's award winner