Byers Care in Delaware Ohio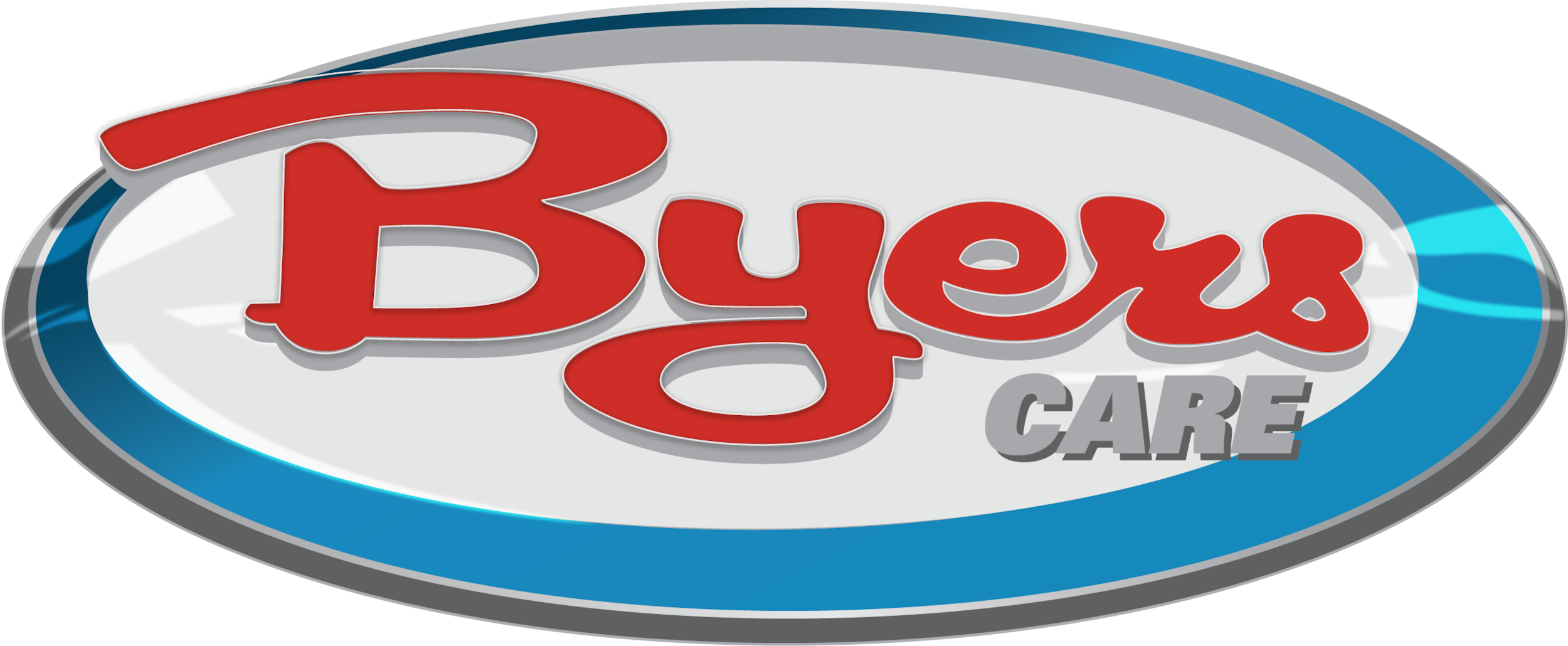 Byers Care Prepaid Maintenance Program
What it Covers
Oil and Filter Change (limit of 3)
Multi-Point Inspection
24-Hour Roadside Assistance
Plus More!
Included with all used vehicle purchases
Byers Care Powertrain warranty
Included on All Used Vehicle Purchases
Offer is good on pre-owned vehicles for 50% labor and 50% parts on Engine: All Internally Lubricated Parts. Transmission: Transmission Case and all Internal Parts for 12 months or 12,000 miles (whichever comes first) from date of purchase. Not valid on prior sales. All repairs and inspections must be done at Byers Toyota.
12 months or 12,000 miles
ENGINE: Mounts; Oil Reservoir; Oil Reservoir Pump; (All internally lubricated components) and: Balance Shaft; Camshaft;Crankshaft Pulley; Cylinder Heads; Equipment Drive Shaft; Exhaust Manifolds; Flexplate; Flywheel; Idler Pulley; Intake Manifold; Oil Pan; Oil Pressure Switch; Oil Pump; Oil Sending Unit: Pistons; Seals and Gaskets; Supercharger; Supercharger Intercooler; Tensioners, Timing Belt; Timing Chain; Timing Cover; Timing Gears; Turbo Intercooler; Turbo Wastegate; Turbocharger; Valve Covers; Water Pump
MANUAL TRANSMISSION:Transfer Case Components (All internally lubricated components) and: Clutch Master Cylinder; Clutch Release Cylinder; Gears and Shafts; Hoses; Lines and Tubes; Seals and Gaskets; Shift Linkage and Cables; Transfer/Transmission Case; Transmission Mounts
AUTOMATIC TRANSMISSON:Transfer Case Components (All internally lubricated components) and: Hoses; Lines and Tubes; Seals and Gaskets; Shift Linkage and Cables; Solenoids; Torque Converter; Transfer Transmission Case; Transmission Mounts; Vacuum Modulator
AXLE ASSEMBLY:Front, Rear, Four-wheel and All-wheel Drive: (All internally lubricated components) and: 4x4 Actuators; Axles and Bearings; Center Support Bearing, Constant Velocity Joints and Boots; Differential Carrier Assembly; Drive Axle Housing; Drive Shaft; Hubs; Locking Hubs; Seals and Gaskets; Thrush Washers; Universal Joints; Viscous Coupling
Byers Toyota

1599 Columbus Pike
Delaware, OH 43015