Hoping to help open this year's New York International Auto Show in a special way, Toyota teamed up with the show's organizing for a special presentation aimed at honoring an American hero.
When he was 19 years old, Eddie Sanchez served as an artilleryman in Operation Desert Storm. He then worked as a rookie firefighter during the events of September 11th. As if that weren't enough, he then worked with FEMA's Urban Search and Rescue Task Force. While there, Sanchez and his team helped to save two children, ages 8 and 10, trapped beneath a collapsed building. In an attempt to recognize everything he's done, Toyota gave him a new 2018 RAV4 Hybrid.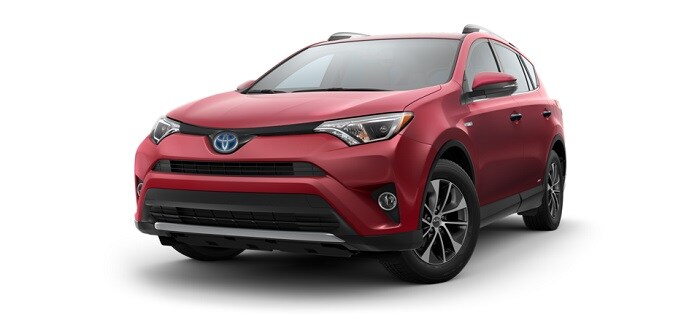 "Toyota strongly supports the Armed Forces and is incredibly grateful for our troops, veterans and reservists," <a href="http://pressroom.toyota.com/releases/toyota+donates+rav4+hybrid+to+gulf+war+veteran+fema+hero.htm">said Jeff Buchanan</a>, the manager of the new Toyota's New York sales region. "For three decades, Eddie Sanchez has devoted himself to serving and protecting others, and Toyota is proud to honor his heroism."
That Toyota would select the RAV4 Hybrid as its gift for Sanchez should serve as little surprise. One of Toyota's top models, the 2018 RAV4 comes packaged with standard features like the Entune audio system with HD radio, dual-zone climate control, and a bevy of active safety systems like automatic emergency braking, lane departure alert, and more. Its hybrid engine is capable of an EPA-estimated 30/34 miles per gallon.
If you'd like to learn about the RAV4 Hybrid for yourself, get in touch with the sales team at Byers Toyota in Delaware, OH. Our Toyota-brand experts would love the chance to speak with you about everything our new Toyota inventory has to offer.