SUVs have been rising fast in popularity in recent years, and for a good reason. A solid SUV offers a combination of performance and comfort that few other vehicle types can match. Toyota knows this and has worked hard over the years to provide an SUV lineup that delivers some of the best options on the market. These include the Toyota 4Runner, Toyota Sequoia, Toyota RAV4 and Toyota Highlander.
The big question, of course, is which one is right for you. Here's a brief rundown of what they each have to offer.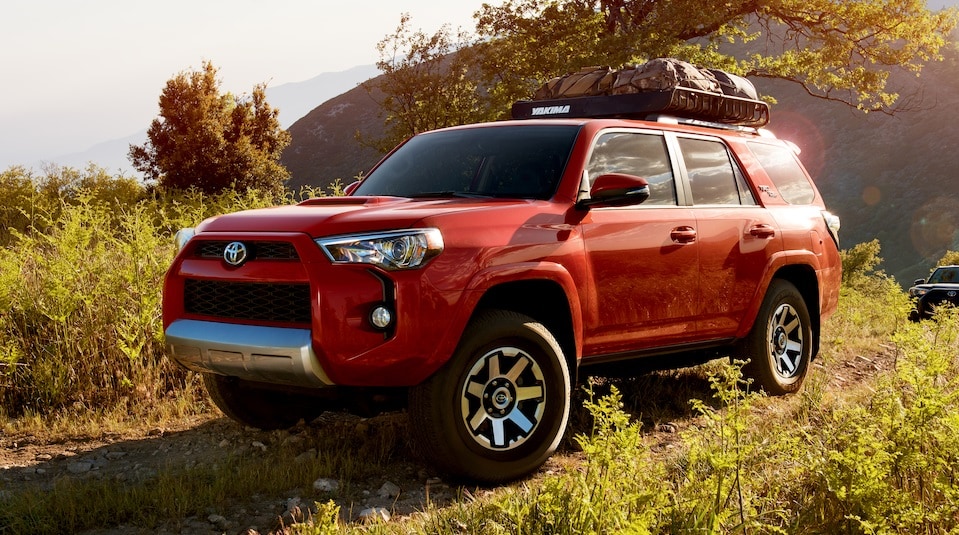 The Toyota 4Runner: A rugged mid-size SUV, the 4Runner offers seating for five to seven passengers, a 5,000-pound towing capacity, and solid off-roading abilities. With options for six feature-packed trims, it offers versatile performance and a starting price of around $35,500.
The Toyota Sequoia: Toyota's entry in the full-size SUV segment, the Sequoia is a large and sturdy three-row vehicle. Offering a strong suite of safety technology built around Toyota's Safety Sense-P suite, it's a powerful and reliable SUV with a towing capacity of 7,400 pounds and a starting price of $49,600.
The Toyota RAV4: A consistent standout in the compact SUV segment, the RAV4 offers a popular combination of efficiency, dependability, safety features, and more. A hybrid model makes this an especially valuable option for drivers interested saving more at the pump. Its Adventure trim likewise equips it for things like off-road driving and harsher conditions. Its pricing starts at about $25,500.
The Toyota Highlander: An eight-passenger SUV ride with standard safety features and creature comforts, the Highlander is a great vehicle for families in need of a vehicle that can do more and house extra passengers. Its pricing starts at about $32,000.
Would you like to know more about Toyota's SUV lineup? Get in touch with the sales team at Byers Toyota. We can answer any questions you have and provide you a closer look at our new Toyota inventory.