A good SUV can do a lot to improve your life on the road. Some of the best SUVs on the road? They come straight from Toyota. Offering the brand's signature level of quality and long-term dependability, the Toyota SUV lineup runs the gamut of sizes, abilities, and experiences.
Let's say you're looking for a rock-solid compact. The 2018 Toyota CH-R is one of the industry's best. Roomy, safe, and equipped with value modern features, it offers a great package couched in a fun driving experience.
If you're looking for something on the opposite end of the spectrum, the Toyota 4Runner and Toyota Highlander are SUVs that provide excellent options for drivers who want something larger. The Toyota 4Runner is a rugged and powerful SUV built to handle anything. If you're the kind of driver that wants to tackle rough weather, tough terrain, and even off-roading with ease, the 4Runner is a great choice.
If you want a passenger vehicle with an excellent suite of safety features and enough seating for eight, the Toyota Highlander is one of the highest rated vehicles on the market today. There's a reason that it's one of the most popular buys in its class.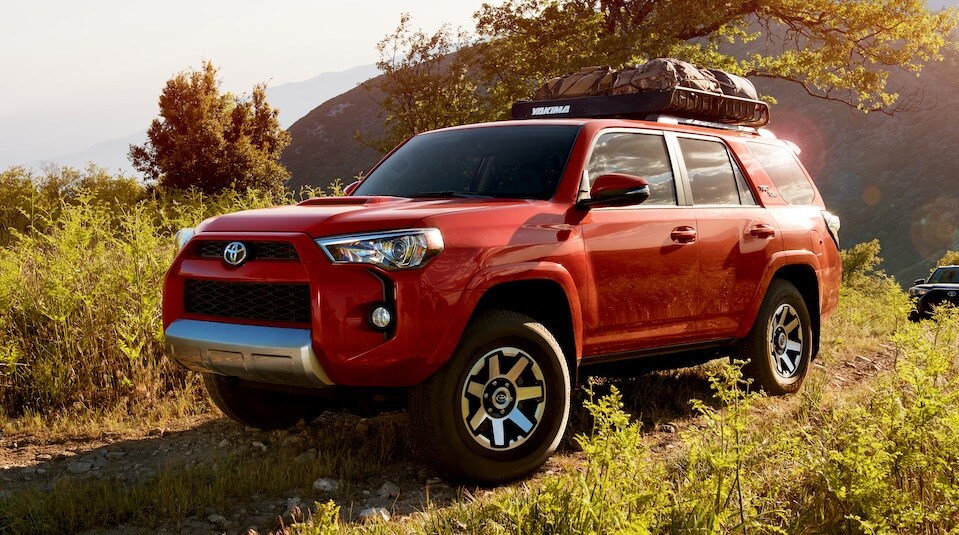 The best part? These only represent a few of Toyota's SUV options. When you visit Byers Toyota in Delaware, OH, you'll find a wealth of excellent new Toyota options available. Our staff can show you the models mentioned above, and other vehicles like the Toyota Land Cruiser and Toyota Sequoia. We also have valuable hybrid models available. Don't hesitate to get in touch with us today.